Ecosystem
A scientific approach
Fruggr is based on a scientific approach with an important part given to R&D.
Fruggr is incubated within EMERGYS, an incubator approved by the Ministry of Higher Education, Research and Innovation.
Fruggr is part of the Image et Réseaux cluster, labelled in 2005 as a world-class competitiveness cluster, Images et Réseaux is the leading competitiveness cluster for digital innovation.
We also collaborate with various technological research institutes in order to share our work on responsible digital technology.
The FRUGGR scientific approach is in line with ADEME's work, particularly on the approach and the benchmark.


An innovative startup at the heart of the ecosystem
Fruggr is an innovative startup at the heart of the innovation ecosystem, at the heart of responsible digital
Fruggr is incubated in the Poool - French Tech. Fruggr is an actor within different organisations to act on the levers of a responsible digital; such as for example the INR, institute of responsible digital but also tech for good France or France Digitale.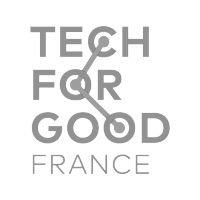 A recognised player
The company is supported and has been awarded by several entrepreneurial networks:
Réseau entreprendre, Laureate of the Entreprendre network, IMPACT+ label
France initiative, laureate Initiative Remarquable France
We believe in collective intelligence and build with different partners.